Facilities









Address:
Club Hotel Tiberias
Ehad Ha'Am St. 19, Tiberias.
Show map

Important information:
Check in: after 16:00.
Saturday and holydays:
from 18:00
Check out: till 10:00.
Saturday and holydays:
till 14:00
Late check-out by arrangement at an additional cost.

Access for disabled, details
Guests will be allowed to enter in accordance with the green pass as specified:
1. Guests with a vaccination certificate.
2. Guests with a recovery certificate.
3. Children under the age of 16 with a negative answer from a PCR test, performed 72 hours before the date of accommodation.
or
Speed corona tests
Speed corona test every * 24 hours for all ages.
Test costs will apply to the guest only.
* Room doors will be locked every 24 hours, until negative test results are obtained.
Facilities - Club Hotel Tiberias
Swimming pool
The hotel has a vast swimming pool, surrounded by wide tanning surfaces and parasols. Opening hours are according to the season and the weather.

Lobby-Bar
Offers a dairy menu: various salads, toasts, Pizzas, cakes, ice creams, soft drinks and alcoholic beverages.
Kids Club
The childrens club is created as a large space, divided by decorative partitions. Its colorful interior design combines unique shapes and modern lighting.
Dining Room
A rich Israeli Breakfast buffet and multi flavored Dinner.
*** During this period a dairy breakfast is served packaged (Breakfast Box) at the entrance to the "Golan" dining room, located on the entrance floor.
The breakfast can be picked from 8:00-10:00.
The Breakfast Box will be served also during Passover.
Junior soccer courts
At the foot of the hotel, near by to the swimming pool, the Junior Soccer courts serve the hotel guests.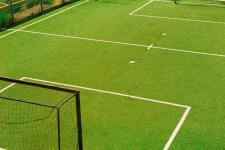 Convenience store
Soft drinks, snacks, ice cream, newspapers and sea and a pool accessories for children.